Send me alerts every days
Operations Analytics Statistician / Data Scientist
Apply now »
Date: Feb 27, 2020
Location: Wickliffe, Ohio, US, 44092
Company: Lubrizol Corporation
Lubrizol Additives is a pioneering global supplier of chemical additives technologies including additives for engine oils, driveline applications, gasoline and diesel fuel, other transportation related fluids and industrial lubricants. We are committed to providing value to our customers, and we understand that success comes from working together. The Lubrizol Additives team is passionate about what we do. Our customers count on us for trusted expertise, testing confidence, supply assurance and independent strength. We are looking for top talent to help inspire new ideas, create opportunities and enable the advancement of innovative technologies. We offer abundant opportunities for career growth in a challenging, collaborative environment. For the last seven years Lubrizol has been named one of the top workplaces in Northeast Ohio, and in 2016 was judged as the number one workplace by Northeast Ohio's annual Top Workplaces survey. Learn more about how we are achieving Success Together.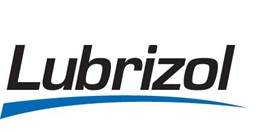 Do you have an interest in making an impact on a multi-billion dollar company?
Are you passionate about taking on difficult challenges?Would you like to use your statistics, data science & programming skills to impact global manufacturing and decision making? The Lubrizol Corporation has an immediate need for a highly motivated, solution-oriented Operations Analytics Statistician / Data Scientist to support both our corporate as well as our global operations.
The Operations Statistics / Analytics and Data Science Team:
Operating like a start-up company, but with the backing of a large corporation, the Operations statistics / analytics and data science support team is charged with studying our manufacturing and QA laboratory processes along with creating systems and applications that enable knowledge discovery, understanding and optimization of these processes. We also provide data analysis and modeling support to many of our business process such as demand forecasting. In addition, the team provides data science consulting, training and application development services to the Lubrizol technical community throughout the world.
Responsibilities:
Create predictive models by mining complex data

Provide statistical data analysis, process improvement support and sharing of best practices to enhance process capability, product quality, improve plant reliability, and manufacturing yield

Support Operation's data analytics systems including day-to-day operations and troubleshooting

Collaborate and consult with data scientists and subject-area experts on statistical analytics, data mining, machine learning and visualization problems and algorithms, along with system design and implementation

Develop and write data analysis and data visualization applications

Conduct training on data analysis methodology and data analysis tools and applications
Requirements:
Master's or PhD degree in statistics, data science or closely related field such as biostatistics, chemometrics, or operations research. Candidates with Bachelor's degree with exceptionally strong data analytics / data science skills and relevant experience will be considered

Minimum of eight statistics / data science courses at the level appropriate for graduate-level statistics majors

Formal training and applied experience in such areas as Design of Experiments (DOE) and multivariate data analysis methods such as (PLS, DA, PCA), measurement system analysis, process capability assessment.

Experience with machine learning or AI algorithms and other deep learning methods is a plus

Experience writing complex code in Python, R, or SAS

Ability to efficiently analyze large complex data

Experience / formal training in Lean and 6-sigma methodologies a plus

Experience with visualization tools such as MS Power BI is a plus

Proficiency with using client based statistical applications such as Statgraphics

Strong deductive reasoning skills; Strong interpersonal skills

Creativity and curiosity with the ability to learn and apply new concepts quickly

Ability to interact effectively with a wide variety of operations personnel, laboratory personnel, chemists, and MIS/IT personnel

Applied experience working in the chemical manufacturing and batch / continuous processing industries is a plus
Interested in all the great benefits that Lubrizol has to offer?
Click Here to Learn About all of Our Benefits!
With multiple facilities in and around Cleveland, Ohio, Lubrizol is located in one of the largest economic regions in the United States.  Buzzing with business, culture, knowledge and entertainment, Northeast Ohio is a vibrant place for people of all ages and walks of life to live, learn, work and play.  This region offers a little bit of everything for everyone - ethnically-diverse communities, affordable housing, award-winning schools and universities, world-class healthcare, indoor waterparks and zoos, ski resorts, museums, halls of fame, one of the longest water-fronts in the country, and the most concentrated square mile of art, cultural, education and health institutions in the nation.  From making your heart race at Cedar Point, to attending a professional sporting event or biking or hiking through over the 100,000 acres of state parks, to catching a Broadway show at Playhouse Square - the second largest performing arts center in the country, you can make it happen right here in Cleveland, Ohio.
Lubrizol is an equal opportunity employer. Qualified applicants will receive consideration for employment without regard to sex, race, color, national origin, citizenship, age, religion, marital status, military service, sexual orientation, genetic information, gender identity, or any other characteristic or trait protected by federal, state, or local law.
Do You Need Assistance?
Please let us know if you need an accommodation to proceed with your application for a posted job, or with any other aspect of the interview or assessment process.  You can either call 440-943-4200 and ask for Talent Acquisition or send an email to talentacquisition@lubrizol.com. Please note that this phone line and email address are not to be used for checking on the status of an already submitted application and not to be used by third party recruiters.

Nearest Major Market: Cleveland
Nearest Secondary Market: Akron
Job Segment: Chemistry, Database, Analytics, Scientific, Statistics, Science, Technology, Engineering, Management, Data